Marcus Phoenix shares his story as a care leaver going to university.
University can be a major step for any young person, but for care leavers, it can be filled with extra trepidation as Marcus Phoenix, a second year student at Teeside University and care leaver explains.
I had been in and out of care as a child and had never really settled anywhere. I was born in Yemen and moved to the UK when I was 11 but things weren't great at home with my father and I carry a lot of traumatic memories and experiences.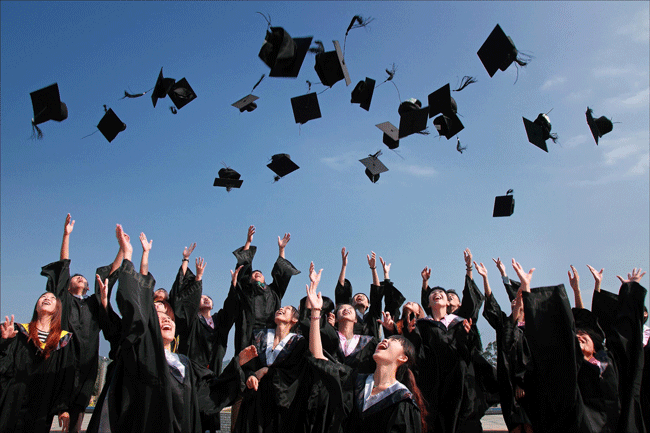 So when I started at university, I didn't have a parental role model to help guide me. There wasn't someone who had been to university and could help me prepare with both the practical and emotional side of things. But because I had lived on my own for a few years before becoming a student, I knew how to take care of myself.
I saved as much money as I could beforehand, just to be able to afford some of the basics like bedding, cooking utensils, things to help make by bedroom feel a little more homely, as well as consider the cost of Freshers Week. It's a big time in the social calendar for a new student, and obviously I wanted to be able to get out and meet people, go to events and nights out, and be part of everything, not segregated because of financial constraints.
I do get some enhanced support from the university with things like being able to stay in my student accommodation all year round. That first break at Christmas, when everyone was leaving to go home to their families, was really hard to take.
Which is why the biggest support I urge universities to look at providing is counselling. I've had to pay for private counselling which I've really needed to help me deal with many of the challenges university life has thrown at me. I don't have a family support network so when I've faced bullying and gossip because other students see me as different, I originally turned to other student support groups. But I've found that this approach can actually make things worse and I've needed another avenue to go down for help; someone outside of the student and university world.
Having good mental health is so important. If it's not right, then you can't focus on your studies, you can easily become isolated and not want to socialise, and you feel less motivated to get a job.
I've had to get a part time job to help fund the private counselling I have needed. However, I do receive some brilliant support from the team at EPIC Futures, which is a programme set up to help young people aspiring to be an entrepreneur to set up their own business. I started Candy Castle, a 3D animation company, through the scheme, and alongside my studies, I'm trying to make money through the skills I have, to help support my studies and even one day, have the essence of a business I can make bigger and better after I graduate. But starting a business is hard work while you're trying to do other things, and so the part-time job has been needed to fill the gap. While other students may get top-ups to their student loans from family, I have to be completely self-sufficient, in all aspects of student life.