ALLEGATIONS SUPPORT TEAM (AST)
At FosterTalk, we recognise that allegations, complaints, or concerns over standards of care can leave Foster Carers feeling worried, isolated, and uncertain about their future in fostering. The Allegations Support Team (AST, formely known as FISS) have the experience, knowledge, and compassion to ensure the cares are fully supported, informed and guided throughout the allegations process.
They offer essential emotional support for carers, during what is a very difficult and distressing time.
Often Foster Carers don't know how to respond when they are informed that an allegation has been made against them and are unsure of the process involved, this is where AST can help. In line with the National Minimum Standards (NMS) 22.12, Wales 22.9 and best practice advice in Scotland and Northern Ireland, Fostering Organisations should ensure that their Foster Carers are offered independent support, advice and guidance about the allegations process.
Carers should also receive emotional support and if needed, be offered a service that can provide mediation and/or advocacy between the Foster Carer and the Fostering Organisation (including attendance at meetings and panel hearings).
The Allegations Support Team (AST) are dedicated to providing professional, independent advice, and support for foster carers across the UK.
Our team of independent advisors and experts have real-life experience in managing allegations and complaints. Each advisor is independent of the fostering organisation and works in partnership with their foster carers to provide essential support including:
Objective advice and guidance on all aspects of the allegations process
1-2-1 confidential, responsive, and personal support
Mediation between the foster carer and their fostering service
Attendance at foster care support groups
Attendance at meetings relating to the allegation, concern or complaint and support at panel hearings.
Our AST advisor, Paul has been invaluable with supporting us through the investigation into the care we provide foster children. The very organisation that we work for alienated us and treated us like criminals, with absolutely no support. We were completely lost until Paul came along and without him we couldn't have got through this. What makes him exceptional is the fact that he has been through this process himself and really understands what you are going through. This enabled us to trust him and follow his advice. He always called when he said he would and was always on hand when we needed him.
We provided essential support to over 400 foster carers faced with an allegation.
We contacted all
referrals within
24 hours of
initial inquiry.
We scored 4.7/5 for
our service to carers.
Of fostering services and
foster carers would
recommend us to their peers.
Click here to make a referral for Independent Allegations Support.
We will provide a response within 24 hours from receipt of referral.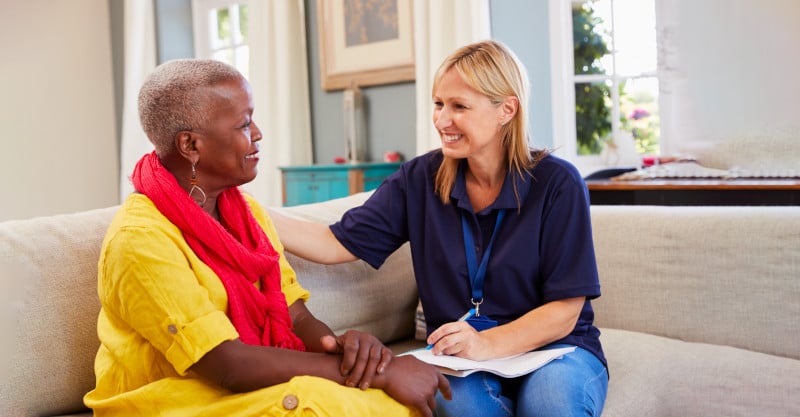 If you have received an allegation and would like to discuss support that the Allegations Support Team can offer please
contact us on 0121 758 5013
or
email AllegationsAdmin@fostertalk.org and leave your number for a call back.
"The independent social worker gave us tremendous support throughout the ordeal."
"AST are the reason I'm still fostering. My advisor's support was excellent."
"Our Advisors support was invaluable, they gave us advice on how the system and process works which helped, they were frank and honest which helped me going through a distressing time."
"The service I have received from FosterTalk has been amazing. We accessed both the Allegation Support Service and Legal Line and the service we received has been incredible."
"Cannot highly rate the service enough. They were always on hand to talk things through and explain the process to us and point out what we should be doing and questions to ask to help us with our case."