THE FOSTERTALK AWARDS 2022
Re-watch the FosterTalk Awards 2022
Congratulations to all of the nominees and winners across our 9 categories in this years FosterTalk Awards.
We would also like to extend special thanks to The Children of the Sun Choir for such an amazing performance and to all of our guest presenters, supporters and sponsors.
FOSTERTALK AWARDS 2022 – WINNERS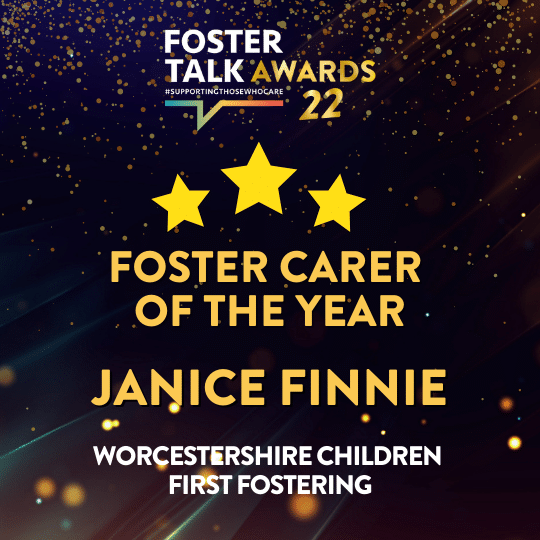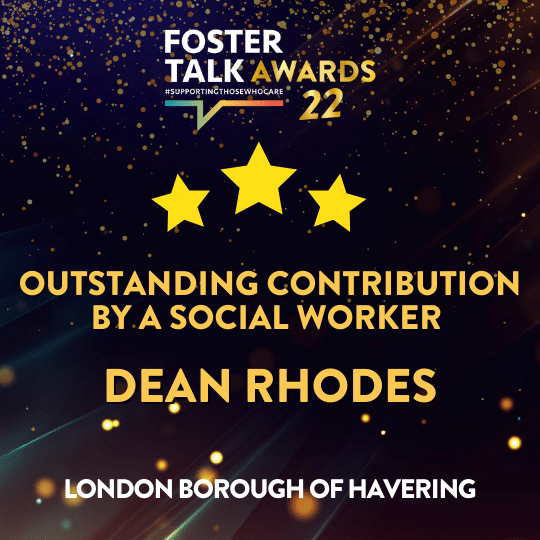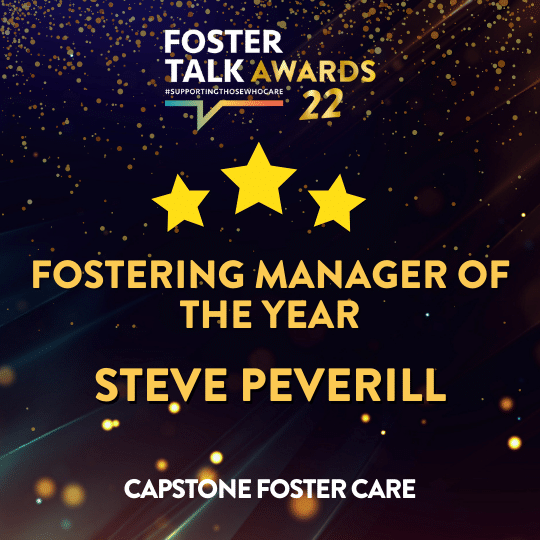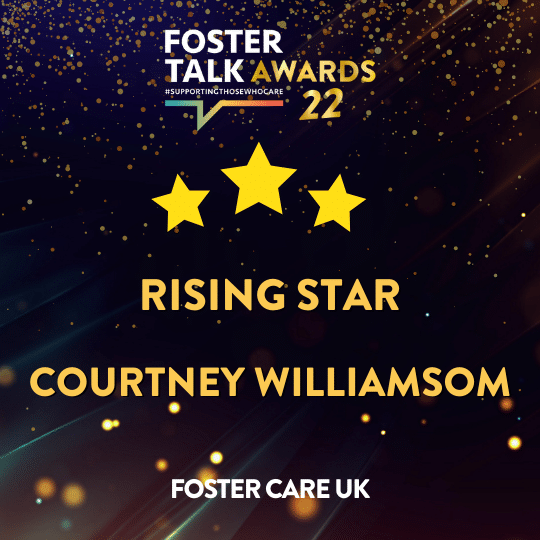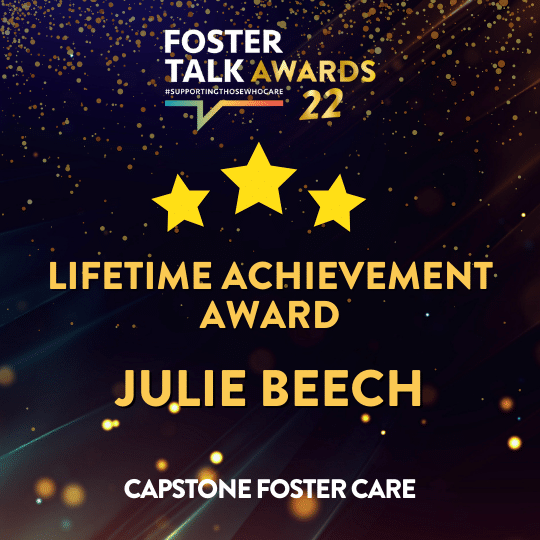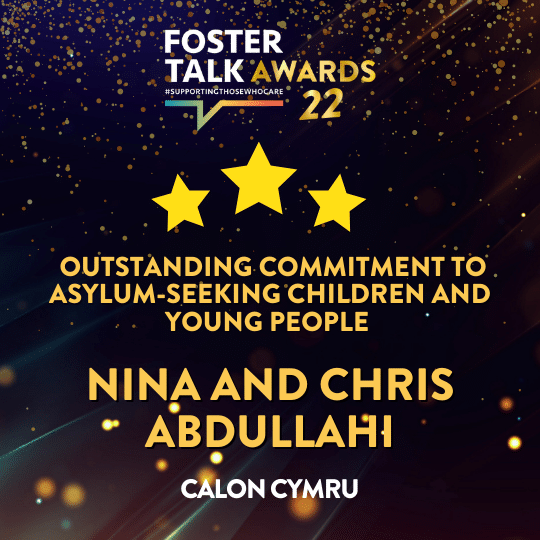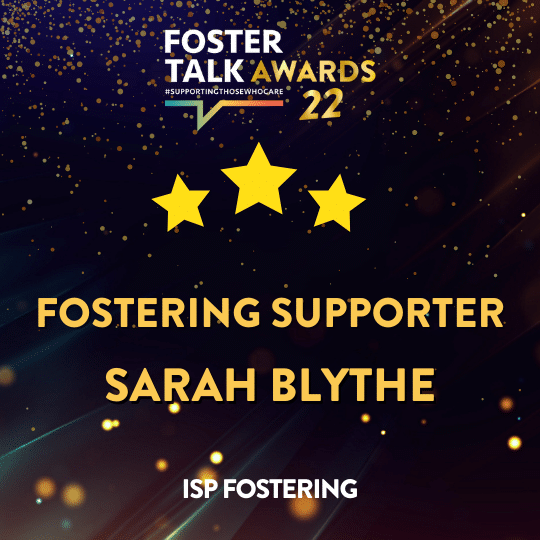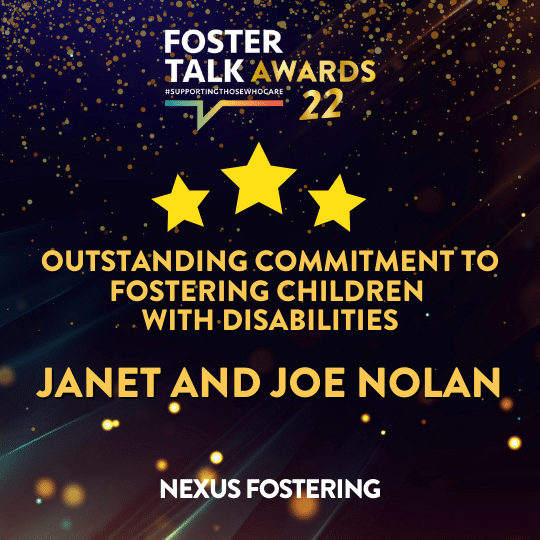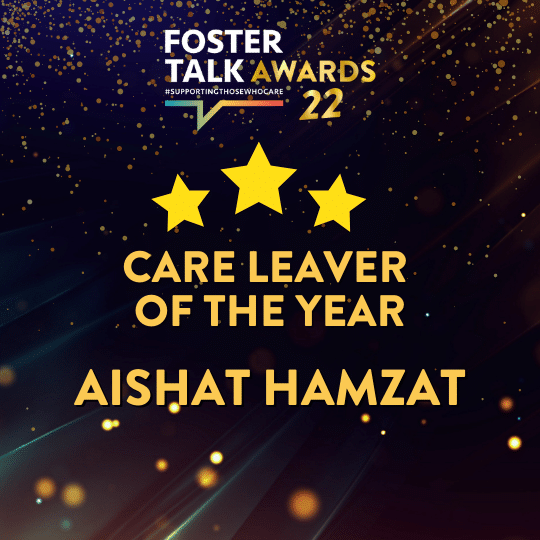 PREVIOUS WINNERS SPOTLIGHT
Outstanding Commitment to Fostering Children
with Disabilities:
Carolyn Moody MBE
---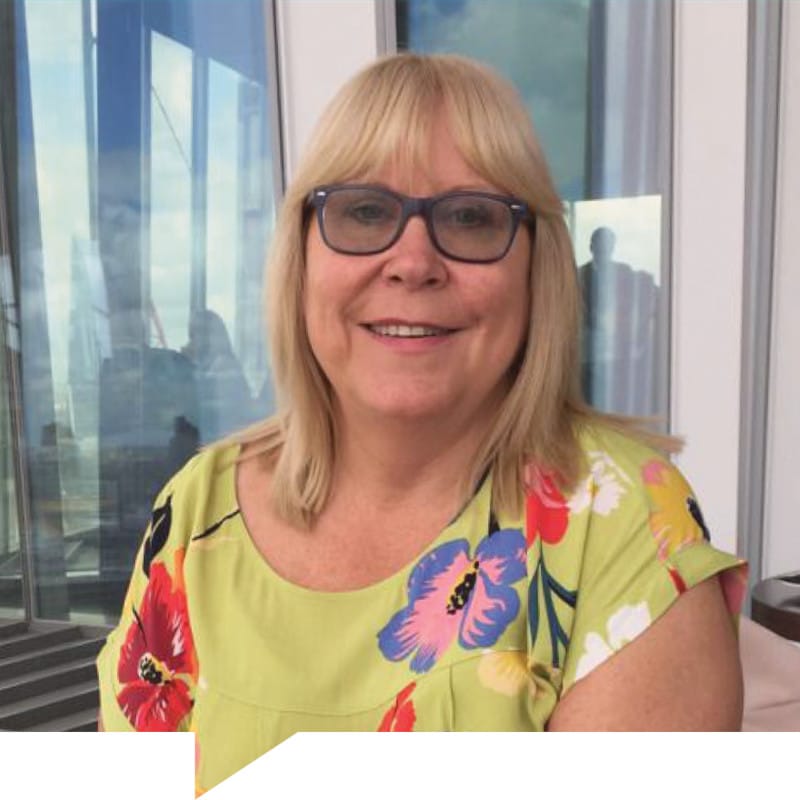 To be honest I was shocked when it was announced I had won. I felt quite overwhelmed but excited at the same time. I never really knew how hard fostering was going to be emotionally or how challenging especially during this last year. But I wouldn't change what I do for the world. Every once in a lifetime, we come across that one individual who makes the world seem a better place to live in. How lucky are we to have met three. I am so proud of each of my boys and I feel over the moon when they master new milestones, when their faces beam with happiness.
How different their lives are now from their early experiences. I want them to continue to have happy healthy lives. I will always try my best to nurture, care and support them and I will always be there for them. At Caldecott Fostering we are all valued and made to feel part of a fostering community. Thank you to Derek Moody for being my rock. The boys are just incredible! Thank you FosterTalk!
Foster Carer of the Year
Fiona Kirlew
---
My kids are my world, my oxygen and without them I'm nothing. Fostering has changed my life for the better and I wouldn't have it any other way… in Jamaica we have a saying which is 'out of many one people' and in this family were all from different backgrounds but together we are one big happy family. Love them all!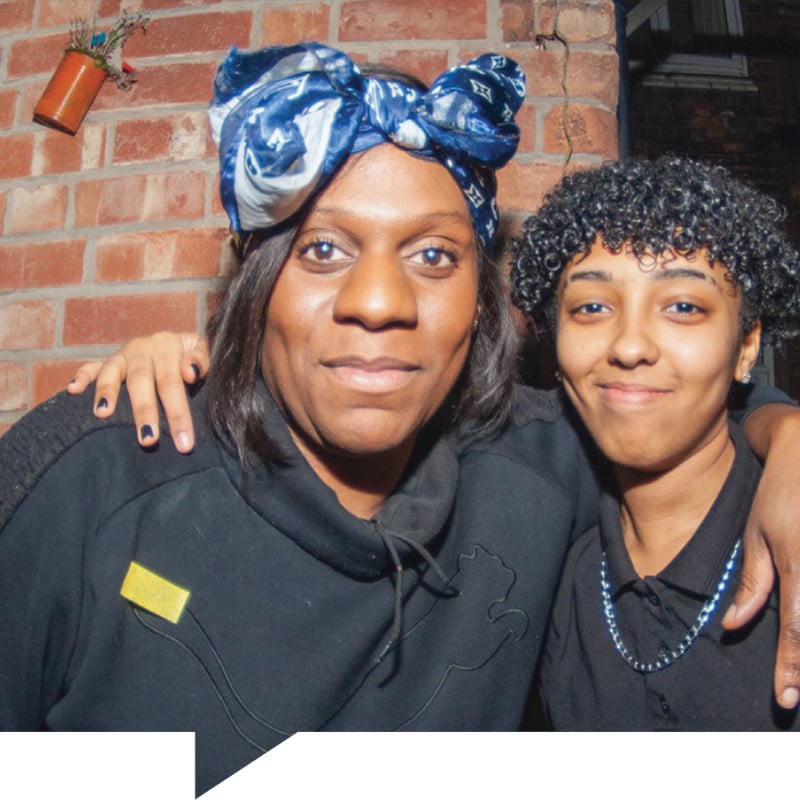 Care Leaver of the Year
Luke Massey
---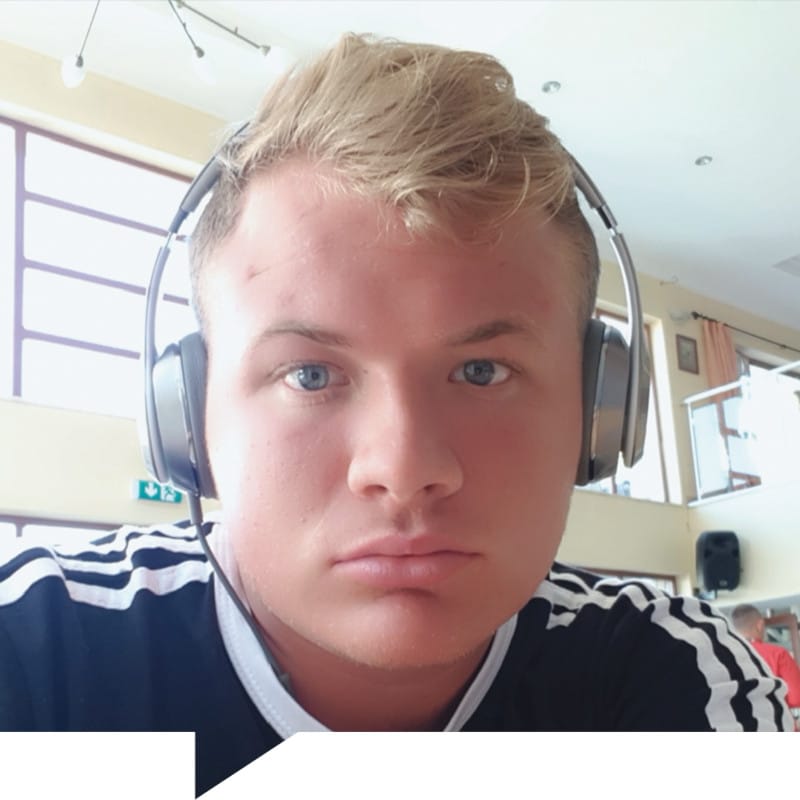 I was honoured to have won this award for care leaver of the year. It has been such a journey from the age of eight to being almost 25, there have been some bad times but so many good times and now on top of the previous good times I can add to my list this award. I would say to anyone to follow their dreams and never give up, even when times are hard, there is always a way to achieve what you want in life, it just may take some time to get there.
Thank you form the bottom of my heart for this award, I would like to thank my carers Mark and Nick Dennison Moorhouse aka Dad and Pops for sticking with me and supporting me through the wobbles, without you guys I would not be here.
Suzy was nominated by her husband, Alex Ribgy from TLC Wales and he said:
My wife Suzy has been a rock for me and our foster daughter throughout lockdown. Our foster daughter (FD) has very complex epilepsy and very severe learning difficulties. Suzy has spent lockdown researching sensory toy sights to find toys and items that could be a benefit to our FD.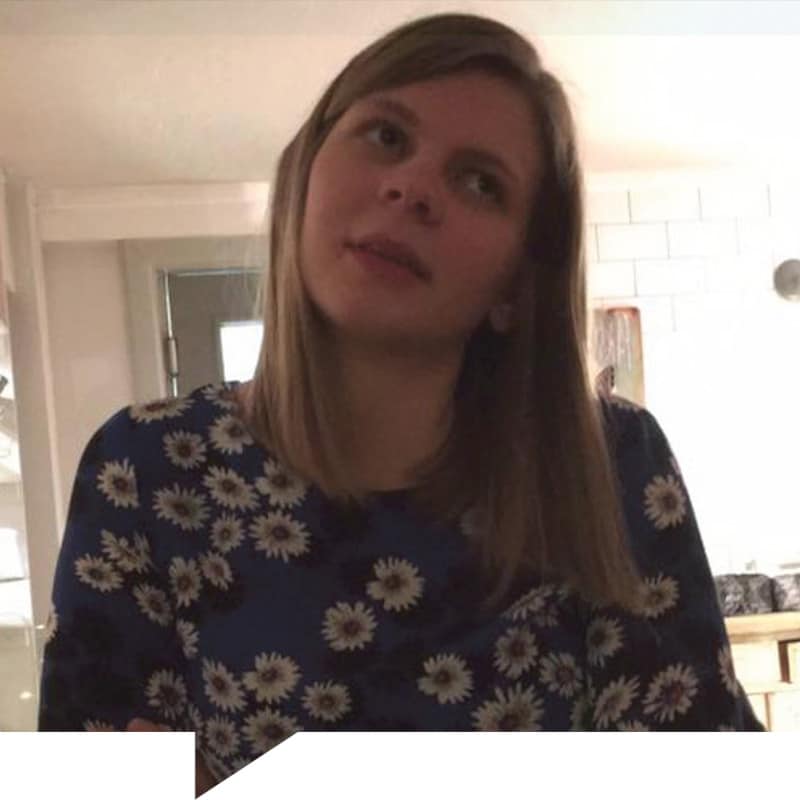 She has also created sensory bottles and sensory pouches for our FD to explore and play with to help continue her education. We have had no input from our FD's school, so Suzy has had to do this by herself to make a positive impact for her. This is in addition to the multiple hospital stays that have been required due to the acute nature of our FD's condition. Suzy is a completely dedicated and devoted carer to our FD throughout lockdown and I would love to see her be recognized for her amazing love and care of our FD.
Outstanding Contribution by a Social Worker
Debs Morgan-Jones
---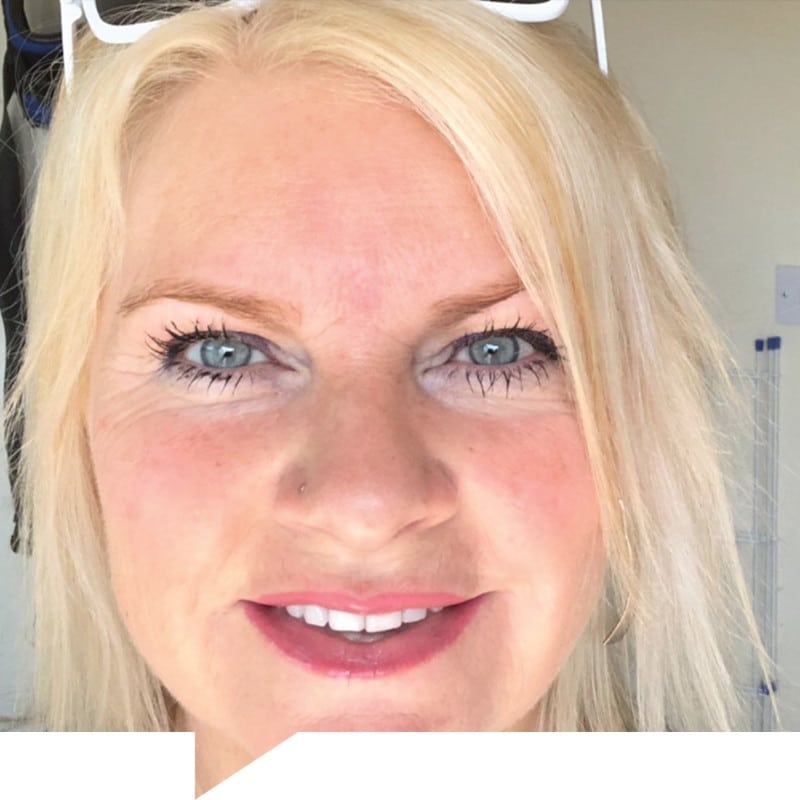 I was thrilled to have been nominated and even more thrilled to hear I was a finalist. Debs' Fab Carers (as they call themselves J) and young people are amazing. Something good happens every single day for me at work. I am so proud of every single one of them. For me, fostering is about the people, not just the carers but their families who also support and do so much.
They are just amazing … it makes the job even more rewarding when my dedication and commitment to them is reciprocated in so many ways. Thank you to everyone who goes the extra mile, be it SSW, carer, family or YP – we all make a difference when we work together.
Watch our 2021 FosterTalk Awards ceremony!
Foster Carer of the Year
Fiona Kirlew, Fostering People
Outstanding Commitment to Fostering Children with Disabilities
Carolyn Moody MBE, Caldecott Fostering
Care Leaver of the Year – Supported by
From Care to Where? Podcast
Luke Massey
Outstanding Achievement by a Young Person in Care – Supported by
Elements
Child AD, nominated by Rachel Decon from Southampton CC
Outstanding Contribution of a Birth or Adopted Child
M Jay, nominated by Rachel Jay from Birmingham Children's Trust
Fostering Supporter
Fee and Neil Purvis, nominated by Caroline Matthews from Northumberland CC
Rising Star – Supported by Trevor Elliott MBE
Suzy Ribgy, TLC Wales
Outstanding Contribution by a Social Worker – Supported by
Insight Wellbeing Services
Debs Morgan Jones, FCA South East
Lifetime Achievement Award
Joan Swift, Sheffield CC
If you have any questions regarding our awards or would like to know more about sponsorship opportunities, please email marketing@fostertalk.org