MAKING THE MOST
OF YOUR MEMBERSHIP
Join one of our online membership webinars or book a in-person refresher session for your carers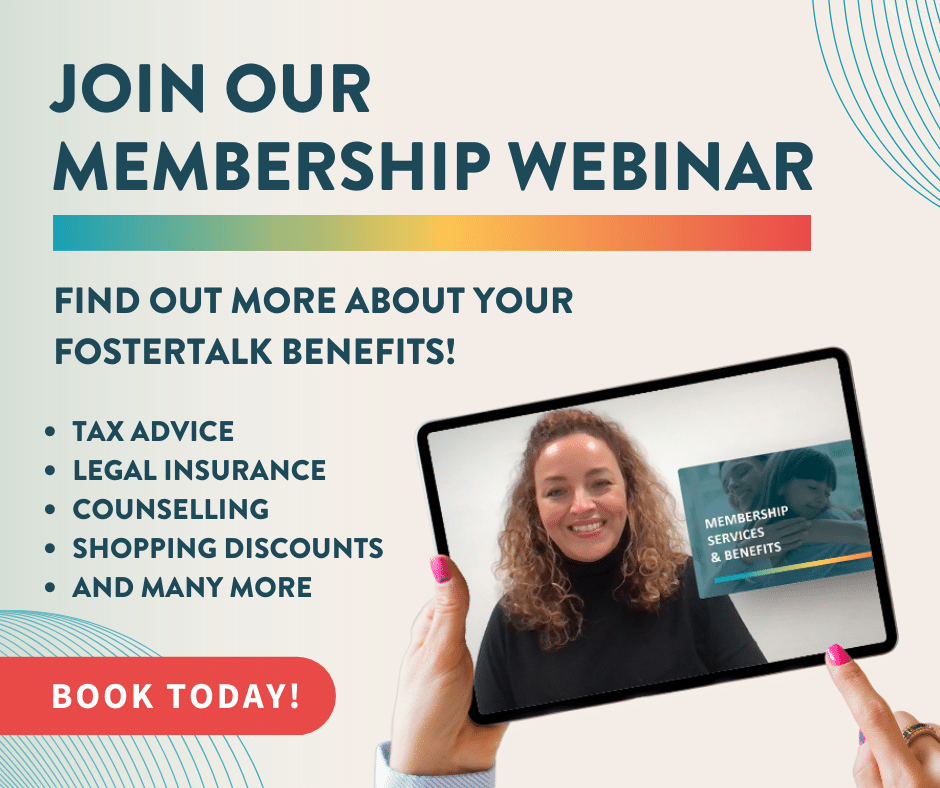 If you are a new FosterTalk member and would like to find out more about your membership benefits, or you are an existing member and would like a reminder of our support services, then click on a date to book onto one of our membership webinars today!
New 2023 Dates –
During each session, Nic from FosterTalk will share all of the details you need to know about your membership and how to access our support. 
Lighthouse Financial Advice is the trusted financial advice partner of FosterTalk. Their purpose is to help you achieve your aspirations through expert financial planning.
They are delivering a free webinar to help you make the most of your money and secure your financial future. At the webinar, one of their expert financial advisers will be explaining how you can:
Manage the Impact of financial worries on your wellbeing
Create a plan & take control

Know your budget
Identify where to cut back

Knowing what the future has to offer you today

Understand your rules and allowances

Create your tomorrow
Click a date to book your space –
Are you hosting a fostering event? 
We would love to update your current and prospective foster carers about the amazing benefits and services that they can access with their FosterTalk membership.
We can travel to you or run a private webinar online exclusively for your carers and staff.
Simply get in touch with Nic today to confirm your requirements and dates.
Call 0121 758 5013 or email Nichola.Mendez@fostertalk.org
Nichola has travelled from the Midlands to attend 2 foster parent forums in the North West and Yorkshire during November. She also delivered a presentation via Teams to another forum and is due to attend a further event in the East Midlands next week. Nichola's presentation covers all aspects of the services provided to foster parents. It is informative and engaging. Foster parents have found out things that they did no previously know about (and this probably applies to staff as well). Nichola has responded to all questions and enquiries authoritatively and articulately. I would recommend he services of Nicola and FosterTalk to any fostering service and it has been a real pleasure to work with her.