CELEBRATING NATIONAL CARE LEAVERS' WEEK
MONDAY 25 OCTOBER – SUNDAY 31 OCTOBER 2021
London-based content creator, author, and care leaver, Christel Dee gives a refreshing insight into how being in care had a very positive impact on her life.
I recently started a podcast called From Care To Where? with the aims of exploring what it's like to leave the care system, inspiring young people growing up in local authority care and educating others about the issues they face. In each episode, I talk to a guest about their achievements since leaving care, overcoming barriers to success and why everyone needs to stop talking about Tracy Beaker! So far, my guests have included an international diplomat, a best-selling writer and a rapper who recently performed at Glastonbury.
I spent my early life living in a family affected by mental health issues, domestic violence and addiction. I was taken into care when I was 8, and went to live with my foster parents, Gemma and Frank. I was lucky enough to be looked after by two very kind and experienced people throughout my whole time in care. Now in their 80s, Gemma, a former nursery worker and Frank, a black cab driver, have fostered for Camden Council for 38 years.
Although at first I was overwhelmed by the change of environment, being in a stable home helped me to catch up with other children my age. Attending school regularly for the first time and being surrounded by other children rather than having to play alone gave me the opportunity to make friends and develop my interests. I started practicing Shotokan Karate, later going on to get my black belt and train with the national squad. Art was also really important to me and to this day, Gemma and Frank's loft still contains boxes of my creations!
I left care at 18 after being awarded a Care Leavers' Scholarship from the University of Westminster to study Film & Television Production. Aged 22, I got my dream job working on my favourite childhood TV programme, Doctor Who, having been spotted for my comedy YouTube videos. I ended up presenting their fan show and authoring both an activity book and a storybook.
Today, with increasing awareness of how poor outcomes are for care leavers compared to other young people, I believe it's more important than ever to also share positive stories of those with care experience. The voices of care leavers are also invaluable in helping to drive change within the care system.
I have often wondered what it was about my care experience that helped me stay on track to succeed later on in life. I feel very lucky to have had a stable placement where I felt really accepted into their family. My time in care wasn't easy but in retrospect, I can see that the consistency and their strict routine really helped me to manage some ongoing difficult experiences. Gemma and Frank have remained an important part of my life, as do their children and grandchildren who I considered my cousins as I was growing up.
Since starting the podcast, I have been moved, awed and fascinated by all of the amazing people I have spoken to and have learnt so much from hearing their stories and perspectives. Common themes have included how feeling loved as a child helped them, the importance of teachers in building their confidence and what family means to them. I would encourage any foster carer to listen to these inspirational individuals and feel hopeful for the children that they have taken into their homes, as care leavers can and do succeed.
Christel Dee is a Digital Content Creator, Presenter and Author based in London. From Care To Where? Is available to download from iTunes, Spotify, Google Podcasts and Stitcher.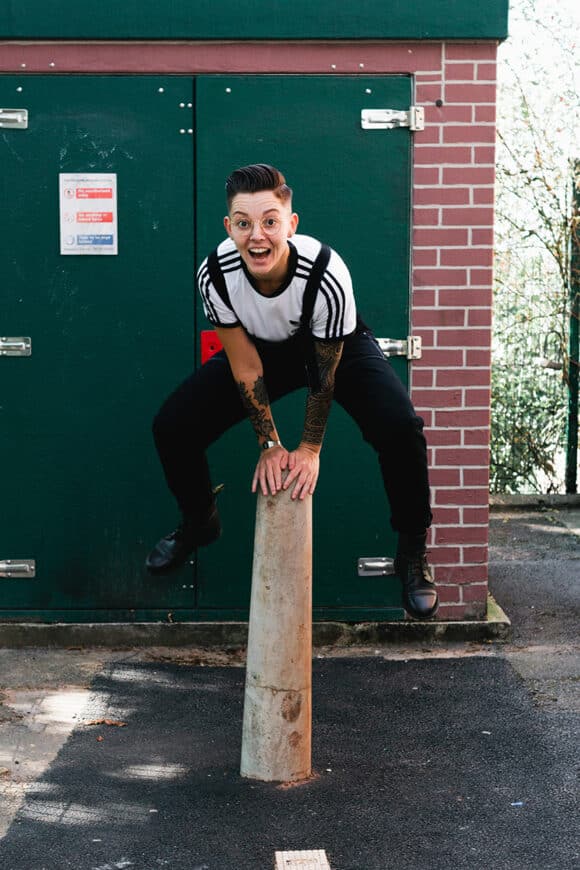 https://www.fromcaretowhere.com This article was previously published in our member's magazine at the start of 2021. Photography by
Ant Belle
Want to read our stories before anyone else? Join us at
www.fostertalk.org