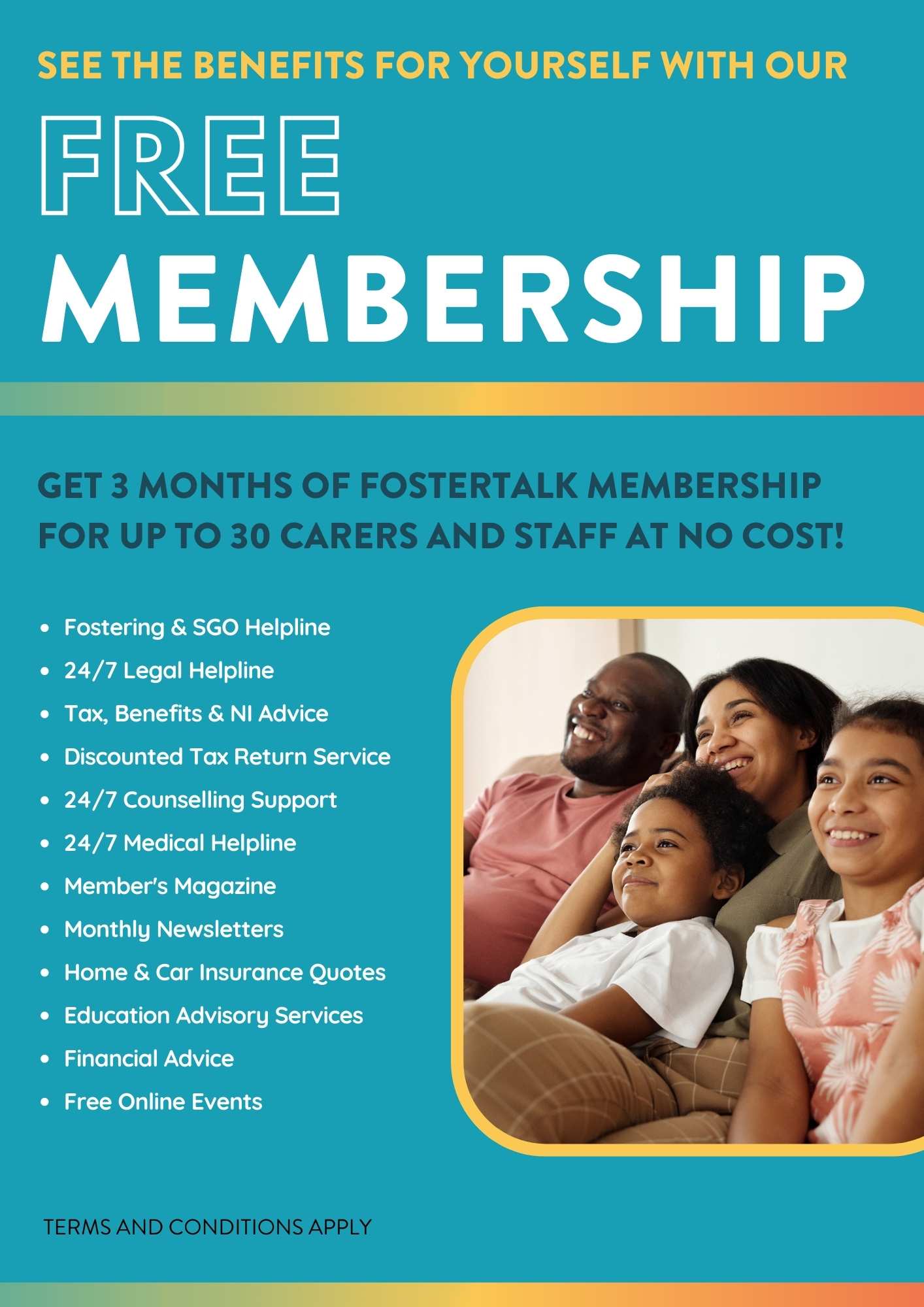 ENTER YOUR DETAILS TO FIND OUT MORE
Here at FosterTalk, we are so confident that you will love our services that we are offering a free trial!  If you are a Local Authority or Independent Fostering Agency then up to 30 of your carers and staff can take advantage of our 3 month free offer to see the benefits for themselves!
To find out more simply complete the above form or call our team directly on 0121 758 5013 today.