Get THE FACTS on how we support you during an allegation
At FosterTalk we are always transparent in sharing how we support those who care.  Currently, there is a lot of misinformation surrounding allegations, so we wanted to clarify the facts.
What allegations support am I entitled to?
The National Minimum Standards (NMS) England & Wales impose the duty on the fostering service to arrange independent support to foster carers facing allegations.  We are one of several providers whom your fostering service may choose to fulfil this requirement of them.
This should include information and advice about the process, emotional support and if needed, be offered a service that can provide mediation and/or advocacy between the Foster Carer and the Fostering Organisation (including attendance at meetings and panel hearings).
Who appoints FosterTalk's Allegations Support Team (AST)?
AST can only provide you with allegations support if we are appointed to do so by your LA or IFA. This could be via an existing agreement in place with your LA or IFA or on a case-by-case basis.
There is no requirement for you or your LA or IFA to have FosterTalk membership to appoint AST to support you.
What agreement do you have with my LA or IFA?
Our agreement with your LA or IFA is to provide you with confidential, impartial, independent support and guidance around the allegations process.  We specifically ask services not to share information with us that we cannot share with you to ensure openness and transparency.
We do not liaise with the fostering service regarding your case without your expressed consent and when we do it is only to follow up and discuss the allegation process, for example regarding forthcoming meeting dates, or to enquire where there is a delay in the investigation process.
The aim of our service is to ensure that foster carers receive practical guidance, emotional support and information on the allegation process at what can be a confusing, lonely and upsetting time.
Our support is not influenced by your LA or IFA – we do not and we are not under any obligation to feedback any information you share with us to your service during the support process*.
*This does not apply to any potential safeguarding information you share with us.
What is an AST advisor?
Once we have received a referral to provide you with support, we will assign you with an AST Advisor.
We have a team of independent advisors made up of skilled social workers and foster carers with direct experience of supporting carers through the allegation process.  Each AST advisor is independent from and has no contractual agreements with your IFA or LA, their role is to support you.
You can read some of the feedback that foster carers have provided on their AST advisors below.
Do you offer legal support?
If you are a FosterTalk member (either by joining us directly or by receiving membership via your LA or IFA) then you also have access to a legal insurance and a legal helpline.
Legal Representation
As a FosterTalk household, retired or organisational member,  you'll have access to a qualified legal representative with extensive experience of fostering if you're interviewed under caution or arrested in connection with an alleged offence against a foster child or young person.
All costs as detailed below will be covered by your membership. So, if the worst happens, you know we're here for you.
Levels of cover for Household, Retired and Organisational Membership
£10K – Arrest or interview under Police caution
£150K – Defence against criminal prosecution
£25K – Defence against civil claims
£5K – Appeal against a Barring Decision made by DBS
Who is covered?
Carer/Guardian 1
Carer/Guardian 2 (spouse or partner)
Carer/Guardians children/dependents in the house
Carer/Guardians parents, siblings, Aunts and Uncles
Additional FosterTalk membership benefits that support allegations
If you are a FosterTalk member you can also access 24/7 counselling for support on any issues or concerns.  You can view all of the membership benefits here
You can also read our allegations case study here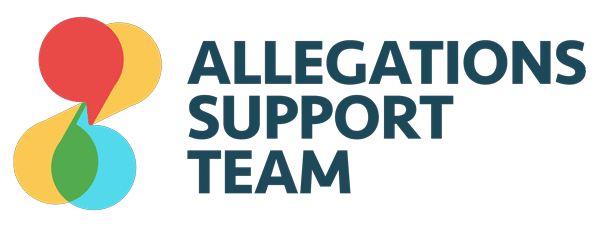 Annie was brilliant. She gave very professional and knowledgeable advice/support. I am so very glad that she was therefore me as my support. I would recommend Fostertalk to everyone – however hope people won't need this support. A very scary and daunting process which is there to ensure young people are safe/protected. Thank you so much.
I was extremely grateful to have had Debra for support. For what I went through I couldn't not believe there was someone to listen and support me at my lowest point ever. I am glad there are people like Debra to do the job that you do. I do not know what I could have done without her. I am extremely grateful. Thank you Debra and thank you team for the support. I speak from the bottom of my heart.
We must say that if it wasn't for the support of Sue we don't know we're we would be, Sue helped us get through some really dark times. In fact Sue was the only person we got any support from, she is one in a million that lady you are lucky to have her.